Education & Training
We pride ourselves on our technical and after-sales support. We welcome every opportunity to educate our customers and channel partners on our products and solutions online, on the phone, or in-person.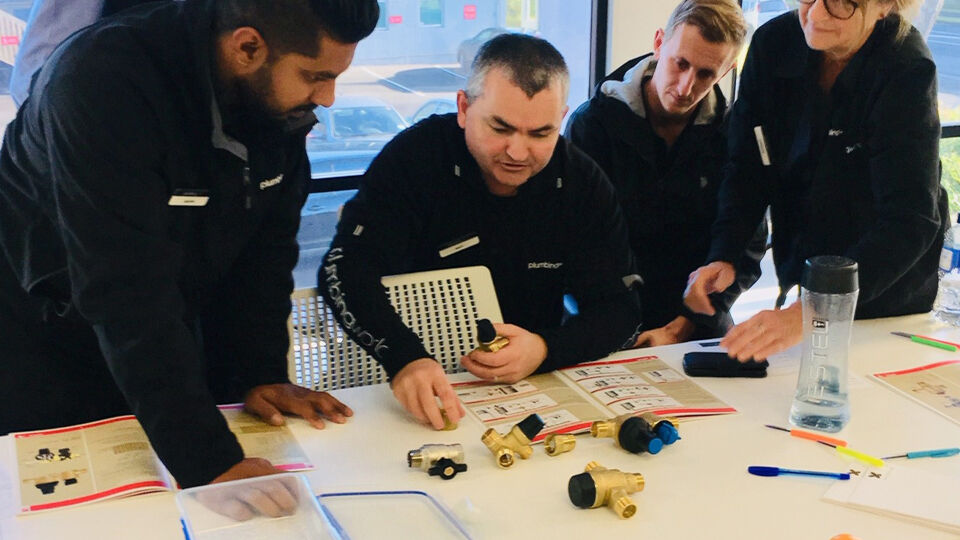 Apex Facility Tours
For many years Apex Valves have been known to actively participate in educating the plumbing trade, farmers and channel partners on all aspects of our plumbing control valves and rural product range. We believe this is integral to maintaining high industry standards as well as educating key stakeholders on the unique benefits of Apex products.
We offer flexible product training options which can be hosted in our onsite training space in Auckland or one of our experienced trainers can come to you.
We conduct regular tours of the Manufacturing plant in Rosebank Road, Auckland. Tours include a firsthand view of the in-house manufacturing process, including R&D design, plastic molding, brass forging and assembly.
Contact us to request training
Watts Works Learning Centers
Our state-of-the-art classrooms staffed with highly-qualified instructors will give you the hands-on training you need to better understand the right product for the job and how to use and maintain it.